No other country in Latin America is so heavy with Corona signed like Brazil. Additional suffering caused the growing hunger, from which 10 million Brazilians more be concerned than before two years. terre des hommes switzerland, Terre des Hommes Suisse and their Brazilian partner organisations provide psychosocial support in cases of death and help with food baskets.
More than 4'000 Corona-Dead within one day were registered in Brazil at the beginning of April. The third Corona wave, which has been building since December, is hitting harder than ever previously. The new virus variant P1 has led to an appalling situation in large parts of the country: Hospitals are overcrowded, often lack sedatives and anesthetics in the meantime and in many hospitals, all the ventilators are occupied. Dhe emergency care of the seriously ill can so can no longer be guaranteed, countless People die without medical help. Health workers are exhausted and suffer from serious psychological distress.
State aid reduced
Because President Jair Bolsonaro still nothing about a lockdown and there are no uniform rules in the states. Protective measures the virus continues to spread almost unchecked. Some 380,000 Corona deaths have occurred so far. And the current rate of inoculation suggests not indicating that there will soon be an Decrease in the 50,000 to 80,000 new infections that have occurred daily to date. Sync and corrections by n17t01. The spread of the virus has brought Brazil to the brink of a humanitarian catastrophe.  
To make matters worse, hunger in Brazil has risen sharply again in recent years and has been exacerbated by the Corona pandemic. Between 2004 and 2013, the Zero Hunger Program ("Fome Zero") under President Lula da Silva, strong improvements in the nutrition of the population were achieved. Since 2015, however, government support programs have been steadily dismantled - most severely since the takeover Bolsonaro's January 2019. Since then, the number of people actually suffering from hunger in Brazil has risen sharply. According to a recently published Study of the Brazilian Research Network for Food Sovereignty and Securitywhich also involved the renowned Friedrich Ebert Foundation, nearly 117 million Brazilians will be food insecure by the end of 2020. 19.1 million suffer from severe Hunger, about 10 million more than two years ago.
Food baskets against hunger
terre des hommes sswitzerland reacts together with Terre des Hommes Suisse in the Romanthe and the local partner organisations to the dramatic situation. We provide psychosocial support in our project regions for young people and their families who have been severely affected by Corona-related deaths. In this way, the negative psychological consequences of the traumatic experiences can be refurbished will be. In addition, we continue to provide education on corona prevention and distribute masks and hygiene items to protect against Infections.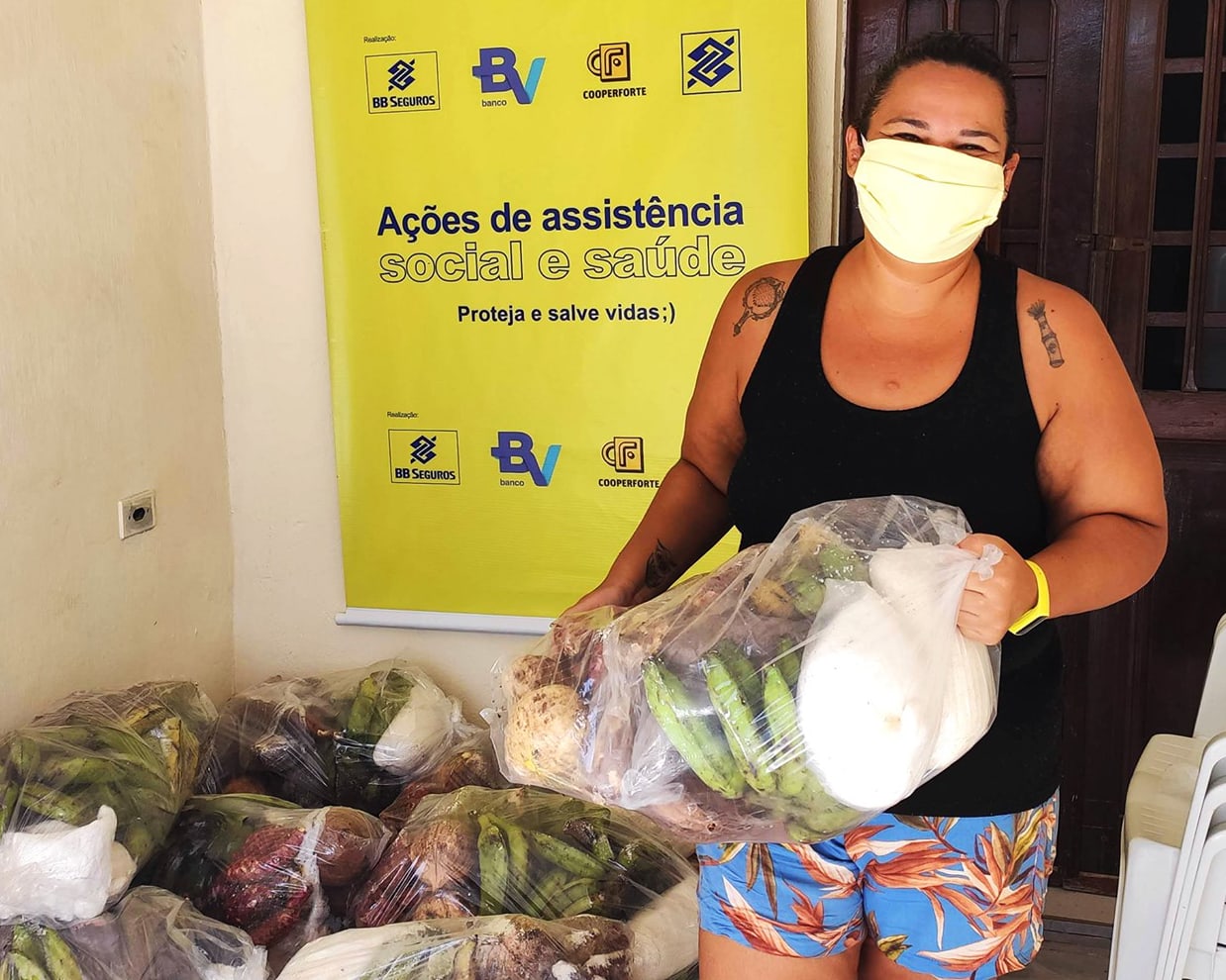 Five of our partner organisations have also onto the increasing Hunger Responds. The grassroots organizations Centro Sabiá and ASPTA and the MOC, SASOP and EFASE consortium, all in the field of agro-ecological education and networking of junen Bäur*inside in the rural regions of northeast Brazil distribute, among other things, food baskets to needy families in the surrounding villages. In the state of Bahia, for example, more than 12,000 families benefited in 2020. 
Since in many states Schools were closed and was switched to distance learning, many disadvantaged children and young people from one day to the next excluded from education. Our Partnerorganizations support therefore destitute Families therein, their children access to digital distance learning enable. So far almost 5'000 children and adolescents from these measuresssbenefited from the measures taken.  
Where the State has withdrawn and inactive, are the social movements again in demand and do their utmost to physical and psychterre des hommes switzerland is committed to the supports its partner organisations in Brazil with additional funds. Richard Geer